Livedates


2014
March 24 Rakuya, Naka-Meguro, Tokyo, Japan
March 23 Pit Inn, Shinjuku, Tokyo, Japan
March 22 Haretara Sorani Mame-maite, Daikanyama, Tokyo, Japan
March 21 Kyu-Guggenheim-Tei, Kobe, Japan
March 20 RAG, Kyoto, Japan
March 13 Cultuurcentrum, Hasselt, Belgium
March 12 Handelsbeurs, Gent, Belgium
March 11 Berlin Philharmonic, Jazz at Berlin Philharmonic - "Norwegian Woods", Berlin, Germany
March 10 Kulturkirken Jakob - Jazz at Berlin Philharmonic - "Norwegian Woods", Oslo, Norway


Previous livedates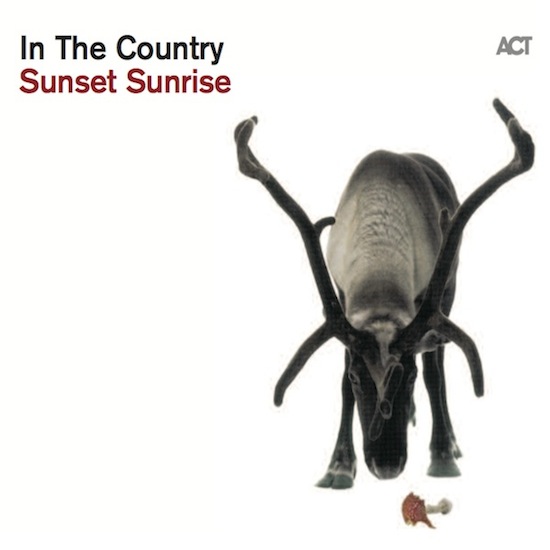 News


February 6th, 2014
Great news - the Berlin Philaharmonic concert, with these fantastic people: Bugge Wesseltoft, Knut Reiersrud, Solveig Slettahjell and Mathias Eick, is also coming to Oslo! March 10th is a one time chance in Norway to hear this project before we all head down to Berlin and to the great Berlin Philharmonic Chamber Hall. Be sure not to miss this!!

You can read more about the concerts here:

March 10th, Oslo concert
www.jakob.no
www.facebook.com
www.billettservice.no

March 11th, Berlin concert
www.berliner-philharmoniker.de
---
Januray 13th, 2014
Happy New Year, everyone!

Ten years have past and we´re looking ahead toward the next ten years. We start off the concert season in March with concerts in Belgium and Germany before heading back to Japan. We´re particulary looking forward to play at the great Berlin Philaharmonic together with a great bunch of Norwegian friends. Bugge Wesseltoft, Knut Reiersrud, Solveig Slettahjell and Mathias Eick has been selected together with In The Country to do a concert by Siegfried Loch, founder of ACT Music. Looking tremendously forward to it!
---
03.12.13
*** 10 year anniversary concert in Oslo on Dec 4th ***

After five albums and concerts in 30 countries In The Country is celebrating ten years as a band!

musikalske venner som STIAN CARSTENSEN, HILDE MARIE KJERSEM, FRODE GRYTTEN, TORA AUGESTAD, FRIDA ÅNNEVIK, CHRISTER KNUTSEN, IVAR GRYDELAND, PALEGOLAS, ANDREAS RIISER, CLAUS GULBRANDSEN & INGAR HUNSKAAR.
---
15.04.13
In The Country touring in Deutschland und Österreich!
- In The Country setzen neue Akzente im Bereich des Klaviertrios. Jazzthetik, 2013
- Komplexe und mit gehöriger Spielfreude in Szene gesetzte, reife Qualität. Jazzthing, 2013

16.04.13 - Vienna, Porgy & Bess
17.04.13 - Munich, Unterfahrt
19.04.13 - Innsbruck, Treibhaus
23.04.13 - Cologne, Stadtgarden
24.04.13 - Dresden, Tonne
25.04.13 - Berlin, A-Trane
26.04.13 - Stuttgart, Bix
---
03.03.13
Japan tour coming up, everybody!

13.03.13 - Chiba (Candy), Japan
15.03.13 - Kobe (Guggenheim House), Japan
16.03.13 - Osaka (Nu Things), Japan
17.03.13 - Tokyo (Classics), Japan
18.03.13 - Tokyo (Rakuya), Japan
---
26.02.13
Just a couple of days away from our release concert at Cosmopolite in Oslo on March 1st. We´re playing the music from our latest record Sunset Sunrise, before we head off to Japan in two weeks. Hope to see you all around! Claus Arthur Breda-Gulbrandsen has even made a new video for us to show you during the concerts. We´re extremely excited!
---
22.02.13
Now it´s out: In The Country - Sunset Sunrise. Juhuuu!!
---
28.01.13
Today we finally got hold of the vinyl of Sunset Sunrise.
We´re extremely happy with it!
---
07.01.13
Happy New Year, everybody. We just picked up the new album at the post office, it looks fabelous! Looking forward to share it with you all in February!
---
23.12.12
A great finale to this year, it's been (a) fantastic journey(s)!! Looking forward to lots of playing when our album comes out in late feb. See you and happy holidays to all*=*...
---